Sachin: A Billion Dreams received a good response from the audience on the opening day. The film, which is a delight to all cricket fans, showed an upward trend on day two
What's Good: Sachin Tendulkar's journey in this film looks so real that you even have moments like 'Aila, Sachin bhi aise karta hai.' It not only celebrates the personality that he is but also Indian Cricket in all its glory.
What's Bad: Strangely, the film may not come across as a uninteresting affair for those who are not Cricket fans but their idea of it being a feature film certainly doesn't come true here. The docu-drama with Sachin himself narrating may not appeal to everyone.
Loo Break: Not unless Sachin Tendulkar is waiting outside that audi!
Watch or Not?: If you are waiting for the reviews to come out, I bet you aren't true Sachin fans. It is a must-watch for all those who worship the game, worship the man and this is your chance to meet your God up, close and personal.
Sachin: A Billion Dreams released this Friday and is already one its way to become one of the top grossers of the year so far.
Directed by James Erskine, Sachin: A Billion Dreams is a docudrama that compiles footage from Sachin's games throughout the years and behind-the-scenes, never-before-seen visuals of Sachin Tendulkar with his family and friends.
It gives a peek into the life, times and mind of the 'Master Blaster' right from the time he was born to the time he retired from international cricket in Mumbai's Wankhede Stadium.
Highly anticipated since the day it was announced, Sachin: A Billion Dreams saw a decent box-office opening on Friday, raking in Rs 8.40 crore. Yesterday, on its second day, the film earned an additional Rs 9.20 crore, bringing the total to Rs 17.60 crore.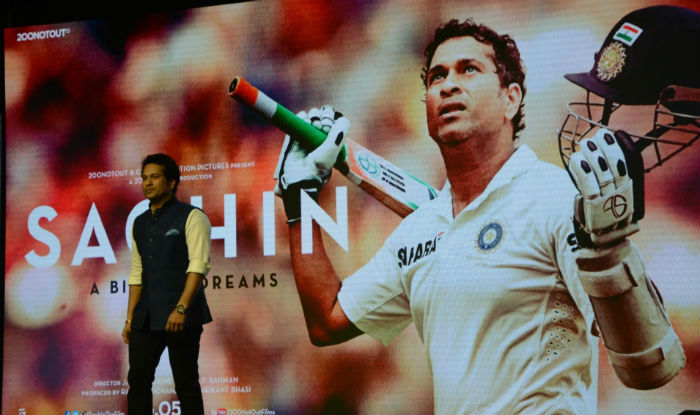 There is not much competition right now at the box office for Sachin: A Billion Dreams. Half Girlfriend's box-office express has slowed down to a grinding halt and next week's releases include small films like A Death in the Gunj and Dobaara: See Your Evil.
The only film posing any kind of threat to the box-office fate of Sachin: A Billion Dreams is the Johnny Depp-starrer Pirates of the Caribbean: Salazar's Revenge which earned a healthy Rs 4.25 crore on its opening day